According to a study by Kronos, "burnout" was the reason given by 20-50% of employees who quit. In the same survey, nearly 10% of HR leaders blamed employee burnout for causing more than 50% of workforce turnover each year.
So, as you can see burnout is a significant problem. This article provides a comprehensive guide for addressing burnout from both managerial and employee perspectives, offering practical strategies for prevention and intervention.
Definition of Burnout:
Burnout is defined as a state of chronic physical and emotional exhaustion. At its core, burnout is more than just feeling tired or stressed. It represents a profound depletion of physical and emotional resources, leading to a sense of detachment and diminished performance.
The World Health Organization characterises burnout as a syndrome resulting from chronic workplace stress that has not been successfully managed.
Prevalence of Burnout in the Workplace:
The prevalence of burnout in today's fast-paced and competitive work environments is alarmingly high.
Employees across various industries find themselves caught in a relentless cycle of demanding workloads, tight deadlines, and heightened expectations.
Studies indicate that a significant percentage of professionals experience symptoms of burnout at some point in their careers, underscoring the urgent need to address this pervasive issue.
Importance of Addressing Burnout for Organisational Health:
Beyond its impact on individual employees, burnout casts a shadow over the entire organisational ecosystem. This means that stressed and exhausted employees will be less engaged, less productive, and more prone to errors.
The ripple effects extend to team dynamics, company culture, and, ultimately, the bottom line. Consequently, the imperative to address burnout goes beyond empathy for employees—it becomes a strategic necessity for ensuring the sustained health and prosperity of the organisation.
As we embark on this exploration of burnout, we will unravel the contributing factors, examine preventive measures, and delineate the roles both employees and managers play in fostering a workplace where well-being is prioritised.
Join us on this journey to understand, confront, and ultimately overcome the challenges posed by burnout in the pursuit of a healthier work environment.
Understanding Burnout: Unravelling the Causes and Contributors
As we dive deeper, it's crucial to illuminate the various causes and contributors that can transform a dynamic and challenging work environment into a breeding ground for exhaustion and disengagement.
Recognising these factors is the first step toward building resilience and fostering a workplace that values the well-being of its employees.
Workload:
A towering workload, characterised by unrelenting demands, tight deadlines, and an unmanageable volume of tasks, stands as one of the primary contributors to burnout.
Generation X (employees born between 1961 and 1981, reported the highest levels of stress at work and have the highest risk of leaving their job. (Hays) and 82% of younger workers check emails after hours, as compared to 66% of older workers. (Jobvite)
When employees find themselves constantly juggling competing priorities without reprieve, the cumulative effect can be overwhelming, leading to physical and emotional exhaustion.
Lack of Control:
The feeling of helplessness in the face of circumstances or tasks can cause a certain amount of stress. How?
Well, employees who perceive a lack of control over their work or the decision-making process may experience heightened stress levels and, over time, succumb to burnout.
Empowering employees with a degree of autonomy and involvement in decision-making can be a potent antidote to this aspect of burnout.
Source: https://www.gallup.com/workplace/245033/offer-flexibility-say.aspx
Insufficient Recognition:
Recognition and appreciation for one's contributions are vital for maintaining a sense of purpose and motivation.
When employees feel their efforts go unnoticed or unacknowledged, it can lead to feelings of disillusionment and disengagement.
Building a culture of recognition, where achievements are celebrated, fosters a positive work environment and acts as a buffer against burnout.
Related reading: Why Reward and Recognition Matters More Than You Think
Poor Work-Life Balance:
In an era where technology blurs the boundaries between work and personal life, achieving a healthy work-life balance has become increasingly challenging.
Employees who consistently find themselves tethered to work obligations outside of traditional hours may experience burnout as the lines between professional and personal spheres blur.
Establishing clear boundaries and promoting a culture that values time off are essential in addressing this contributor to burnout.
Employees who rate their work-life balance highly are 10% more likely to stay at their company. (TINYpulse)
Recognising Early Signs in Employees:
Early intervention is key to mitigating the impact of burnout on individuals and the organisation as a whole. Managers and colleagues should be attuned to subtle signs that an employee may be grappling with burnout. These signs may include
 Increased absenteeism
 Decreased productivity
 Changes in demeanour
 Expressions of frustration or disengagement.
Creating an open and supportive communication channel allows for timely intervention and the implementation of preventative measures.
The Manager's Role in Preventing Burnout
In the battle against burnout, managers stand as frontline leaders, wielding the power to shape the work environment and influence the well-being of their team members.
Here, we explore the pivotal role that managers play in preventing burnout and fostering a workplace culture that thrives on support, open communication, and shared success.
Creating a Supportive Work Environment:
A supportive work environment is the cornerstone of burnout prevention. Managers can cultivate this by fostering a culture of empathy, understanding, and collaboration.
Providing resources for mental health support and encouraging an atmosphere where employees feel comfortable seeking assistance are fundamental steps in creating a workplace that prioritizes well-being.
Fostering Open Communication:
Clear and open communication channels are essential for addressing concerns and preventing burnout. Managers should establish regular check-ins with team members, creating a space for honest discussions about workload, challenges, and personal well-being.
By actively listening and responding to employee feedback, managers can identify potential issues before they escalate.
Promoting Work-Life Balance:
Managers play a crucial role in promoting and modelling a healthy work-life balance.
Encouraging employees to take breaks, use vacation time, and set boundaries between work and personal life contributes to a culture where well-being is valued.
Flexibility in work arrangements can also be a powerful tool in preventing burnout.
Encouraging Team Bonding:
A strong sense of camaraderie among team members can act as a buffer against burnout.
Managers can foster team bonding through regular team-building activities, both in and outside the workplace. These activities create a sense of unity, support, and shared purpose, reducing feelings of isolation and stress.
Setting Realistic Expectations and Goals:
Setting realistic expectations and goals is a strategic move in preventing burnout. Managers should work collaboratively with their team members to establish achievable objectives that align with the organisation's vision.
This not only prevents overwhelm but also enhances motivation and a sense of accomplishment.
Aligning Expectations with Workload:
Ensuring that expectations align with the workload is essential in preventing burnout.
Managers should have a keen understanding of their team's capacity and distribute tasks accordingly. Balancing workloads helps maintain a sustainable pace and reduces the risk of chronic stress and exhaustion.
Providing Clear Job Descriptions:
Uncertainty about roles and responsibilities can contribute to burnout. Managers should provide clear and detailed job descriptions, outlining expectations, duties, and performance metrics. This clarity helps employees understand their roles and gives them a sense of purpose.
Acknowledging and Rewarding Contributions:
Recognising and rewarding employees for their contributions is a powerful motivator.
Managers should actively acknowledge the efforts and achievements of their team members. This recognition not only boosts morale but also reinforces a sense of value and appreciation.
Regular Recognition and Appreciation:
In addition to periodic acknowledgements, regular recognition and appreciation should be woven into the fabric of the workplace culture.
This can take the form of public appreciation, personalised thank-you notes, or team-wide celebrations. Consistent recognition reinforces positive behaviour and strengthens the bond between managers and their teams.
Related Reading: Why Reward and Recognition Matters More Than You Think
Employee Development Opportunities: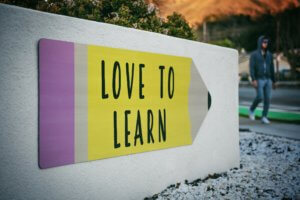 Providing opportunities for skill development and career growth is integral to preventing burnout.
Managers should actively support their team members' professional development by identifying training programs, mentorship opportunities, and pathways for advancement.
Investing in employee growth not only enhances job satisfaction but also fosters a sense of purpose and engagement. In essence, managers serve as architects of a work environment that either nurtures or undermines the well-being of their teams.
By embracing these strategies, managers can contribute significantly to the prevention of burnout, creating a workplace where employees thrive, succeed, and find fulfilment in their professional journey.
Strategies for Employees to Combat Burnout
In the relentless pace of the modern workplace, employees often find themselves on the front lines of the battle against burnout. To navigate the challenges and maintain a sustainable and fulfilling professional life, individuals can employ a range of strategies.
Here, we delve into actionable steps that empower employees to proactively combat burnout and prioritise their well-being.
Setting Boundaries:
Establishing clear boundaries between work and personal life is crucial if you want to avoid burnout. Define specific times for work-related tasks and avoid encroaching on personal time.
Communicate these boundaries to colleagues and supervisors to foster understanding and respect for your time outside of work.
Establishing Clear Work Hours:
Clearly defined work hours contribute to a sense of structure and predictability. Establish a consistent daily schedule, including start and end times.
Communicate these hours to colleagues and adhere to them as closely as possible to maintain a healthy work-life balance.
Learning to Say 'No':
While eagerness to contribute is commendable, learning to say 'no' is a crucial skill in preventing burnout.
Assess your workload realistically and decline additional tasks when necessary. Prioritise your existing responsibilities to maintain a manageable and sustainable workload.
Seeking Support:
Don't hesitate to seek support from colleagues, friends, or family when navigating challenging times.
Sharing concerns and experiences can provide valuable perspectives and foster a sense of camaraderie. A strong support network acts as a buffer against the isolating effects of burnout.
Communicating with Managers:
Open communication with managers is essential in preventing burnout. Regularly discuss workload, expectations, and challenges.
Managers can offer support, adjust priorities, or provide resources to help alleviate stress. A transparent dialogue ensures that both parties are aware of each other's perspectives and concerns.
Utilising Employee Assistance Programs:
Many organisations offer Employee Assistance Programs (EAPs) that provide confidential counselling and support services.
These programs can be valuable resources for employees dealing with burnout. Explore the available services to access professional guidance and assistance.
Prioritising Self-Care:
Prioritising self-care is a fundamental aspect of preventing burnout.
Identify activities that bring joy and relaxation, and integrate them into your routine. Whether it's exercise, hobbies, or simply spending time with loved ones, self-care contributes to mental and emotional resilience.
Incorporating Regular Breaks:
Taking regular breaks throughout the workday is essential for maintaining focus and energy levels.
Schedule short breaks to stretch, walk, or engage in activities that provide a mental reset. These pauses contribute to overall well-being and can enhance productivity.
Engaging in Stress-Reducing Activities:
Incorporate stress-reducing activities into your daily routine. This could include mindfulness exercises, deep breathing, or yoga.
Finding activities that help manage stress promotes emotional balance and resilience in the face of workplace pressures.
Taking Vacations:
Holidays are not just a luxury but a necessity for preventing burnout.
Plan and take regular breaks from work to recharge and rejuvenate. Disconnect from work-related communication during vacations to ensure a true break and return to work with renewed energy.
Empowering employees with these strategies fosters a proactive approach to well-being, enabling individuals to navigate the challenges of the workplace while maintaining a healthy work-life balance.
By implementing these practices, employees can contribute to a culture that values and prioritises the holistic health of its workforce.
Recognising and Addressing Burnout in the Workplace: Building a Supportive Infrastructure
Addressing burnout in the workplace requires a proactive and comprehensive approach that goes beyond individual strategies. Organisations play a pivotal role in creating an environment where employees feel seen, supported, and empowered to navigate the challenges of their roles.
Here, we explore key initiatives to recognise and address burnout at the organisational level.
Implementing Employee Feedback Mechanisms:
Establishing robust employee feedback mechanisms is fundamental to understanding the pulse of the workforce. Regular surveys, suggestion boxes, or anonymous feedback channels can provide valuable insights into the factors contributing to burnout.
Actively seek input on workload, work environment, and support systems to identify areas for improvement.
Conducting Regular Check-Ins:
Regular one-on-one check-ins between employees and managers foster open communication and provide an opportunity to discuss workload, challenges, and overall well-being.
These check-ins go beyond project updates and delve into the employee's experience, creating a space for early detection of burnout indicators and targeted intervention.
Identifying Burnout Hotspots within the Organisation:
Some departments or teams may be more susceptible to burnout due to specific job demands or organisational structures.
By analysing patterns and metrics related to stress, absenteeism, or turnover rates, organisations can identify burnout hotspots. Targeted interventions, such as workload adjustments or additional support resources, can then be implemented where needed.
Encouraging Peer Support and Mentorship Programs:
Peer support and mentorship programs create a sense of community and aid in recognising and addressing burnout. Encourage employees to connect with peers for mutual support and mentorship.
These relationships provide a safe space for discussing challenges and seeking guidance, contributing to a culture of empathy and shared responsibility for well-being.
Creating a workplace culture that prioritises mental health and recognises burnout as a legitimate concern requires a collective effort. Organisations should be proactive in implementing these initiatives, fostering an environment where employees feel heard, supported, and equipped to manage the demands of their roles.
Training for Managers on Burnout Prevention
Recognising that managers are instrumental in shaping the work environment, training programs focused on burnout prevention are essential to equip leaders with the skills and insights needed to foster a healthy and sustainable workplace.
Here, we delve into key areas of training that empower managers to address burnout effectively.
Developing Emotional Intelligence:
Emotional intelligence (EI) is a cornerstone of effective leadership, particularly in the context of preventing burnout. Training managers in EI enables them to understand and manage their own emotions and those of their team members.
This self-awareness and empathy form the foundation for creating a supportive work culture where the emotional well-being of employees is prioritised.
Stress Management Training:
Managers often find themselves navigating high-stakes decisions and demanding responsibilities, making stress management a crucial skill.
Training programs can provide managers with practical tools and strategies to manage their stress levels effectively. By modelling healthy stress coping mechanisms, managers contribute to a workplace culture that values well-being.
Effective Communication Strategies:
Clear and open communication is paramount in preventing burnout.
Training managers in effective communication strategies ensures that they can convey expectations, provide constructive feedback, and engage in meaningful dialogues about workload and employee well-being.
Enhanced communication skills foster an environment of trust and transparency, mitigating potential stressors.
Leadership Workshops on Creating Healthy Work Environments:
Leadership workshops focused on creating healthy work environments provide managers with insights into the organisational factors that contribute to or alleviate burnout.
Topics may include workload management, promoting work-life balance, and fostering a culture of recognition. Equipped with this knowledge, managers can actively implement policies and practices that prevent burnout at its root.
Incorporating these training components into managerial development programs not only enhances individual leadership skills but also contributes to the overall well-being of the workforce.
A manager well-versed in emotional intelligence, stress management, effective communication, and strategies for creating a healthy work environment is better equipped to lead teams with empathy, resilience, and a commitment to preventing burnout.
In the subsequent sections, we will explore the role of organisational culture in burnout prevention, delve into successful case studies, and emphasise the importance of aligning values with practices for creating workplaces that prioritize the holistic health of their employees.
Strategies for creating a great workplace culture
Creating a Mindful Work Culture
Implement a comprehensive mindfulness program to foster a more mindful work culture. This can include regular meditation sessions, stress reduction workshops, and training on emotional intelligence for both employees and managers.
Potential results: Employees should see increased job satisfaction, improved focus, and a notable decrease in stress levels. There should also be a reduction in absenteeism and an uptick in overall productivity.
Observations: Incorporating mindfulness into the workplace requires consistent efforts, and leadership buy-in is critical. Regularly assessing the program's impact through employee feedback and metrics is essential for ongoing success.
Flexible Work Arrangements
Flexible work arrangements allow employees greater control over their schedules. This includes options for remote work, flexible hours, and compressed work weeks.
Potential results: The flexibility provided by this initiative should give a better work-life balance for employees. This should deliver a decrease in burnout-related symptoms, such as fatigue and frustration, and an increase in overall job satisfaction.
Observations: Regularly reassess and refine flexible work policies to ensure they meet the evolving needs of the workforce. Establish clear guidelines to maintain accountability and productivity.
Recognition and Development
Implement a robust employee recognition program coupled with opportunities for professional development. Include regular acknowledgement of achievements, performance-based rewards, and accessible training programs.
Potential results: Employees will feel more valued and motivated, leading to a positive impact on morale. You should see a decrease in turnover rates and an increase in employee engagement.
Best Practices: Recognition efforts should be personalised and tied to specific accomplishments. Align professional development opportunities with employees' career goals and aspirations.
Related Reading: Why Reward and Recognition Matters More Than You Think
Holistic Health and Well-being
Adopt a holistic approach to employee health and well-being, offering on-site fitness facilities, wellness programs, and mental health support services. Encourage a culture of taking regular breaks and vacations.
Potential results: Employees will have improved physical and mental well-being and the organisation should see a reduction in stress-related illnesses, increased job satisfaction, and a positive impact on employee retention.
Observations: A comprehensive well-being program should address physical, mental, and emotional aspects. Regularly assess the utilisation and effectiveness of well-being initiatives to make informed adjustments.
Other considerations
Tailored Approaches: Successful initiatives are often tailored to the unique needs and challenges of the organisation and its workforce.
Leadership Involvement: Leadership buy-in and active involvement are critical for the success of burnout prevention initiatives.
Continuous Evaluation: Regularly assess the impact of initiatives through employee feedback, performance metrics, and other relevant indicators.
Flexibility and Adaptability: Burnout prevention strategies should evolve to meet the changing needs of the workforce and the organisation.
Cultural Integration: Embedding well-being practices into the organisational culture contributes to sustained success.
These all underscore the importance of a proactive and multifaceted approach to burnout prevention, showcasing how organisations can cultivate environments that prioritise and protect the well-being of their employees.
The Role of Workplace Culture in Burnout Prevention
Organisational culture serves as the bedrock upon which the well-being of employees is either fortified or compromised. In the context of burnout prevention, creating a positive and inclusive culture is not just a desirable goal but a strategic imperative.
Here, we delve into the pivotal role of organisational culture in mitigating burnout and how aligning values with practices contributes to a resilient and flourishing workplace.
Related reading: Workplace Culture: Why 43% of Leavers Say it's Toxic
Creating a Positive and Inclusive Culture:
A positive and inclusive organisational culture is a formidable shield against burnout. When employees feel a sense of belonging, respect, and inclusivity, they are more likely to derive fulfilment from their work.
This culture promotes collaboration, reduces feelings of isolation, and fosters an environment where individuals are supported in their professional and personal growth.
Inclusive Practices:
Foster a workplace where diversity and inclusion are not just buzzwords but integral components of everyday practices. Embrace diverse perspectives, ensure equitable opportunities, and create platforms for open dialogue.
Emphasis on Well-Being:
Prioritise employee well-being as a core value. This involves not only providing resources for physical and mental health but also cultivating a mindset that acknowledges the importance of balance and holistic health.
Aligning Values with Organisational Practices:
The alignment of organisational values with everyday practices is critical in burnout prevention.
When values such as respect, transparency, and employee development are not just stated but actively woven into the fabric of the workplace, they become a powerful force in shaping a culture of care and support.
Transparency and Trust:
Open communication channels and transparent decision-making processes build trust within the organisation.
When employees feel informed and included, it creates a sense of security and reduces uncertainty, mitigating stressors that contribute to burnout.
Recognition and Appreciation:
Actively recognising and appreciating employees' contributions reinforces a culture that values and acknowledges effort.
Regular formal and informal recognition helps create a positive work environment and promotes a sense of purpose.
Flexible Policies:
Align policies and practices with the values of flexibility and work-life balance.
This could involve offering flexible work arrangements, providing ample vacation time, and creating a supportive framework for employees to manage their professional and personal lives.
Cultivating a Resilient Workplace:
The impact of organisational culture on burnout prevention extends far beyond individual initiatives. It shapes the collective mindset of the workforce and influences how challenges are navigated and successes are celebrated.
A resilient workplace culture actively resists the conditions that give rise to burnout and proactively embraces practices that prioritise the well-being of its most valuable asset—its people.
Conclusion
In conclusion, it seems in eliminating burnout in the workplace that three critical themes emerge, underscoring the collective responsibility we all share in creating workplaces where individuals not only survive but truly flourish.
Strategies for Managers and Employees:
The first theme is strategies for Managers and Employees. Let's start with managers.
Managers:
Creating Supportive Environments: Foster a culture where support, empathy, and open communication are paramount.
Setting Realistic Expectations: Align workload and expectations with the capacity of the team, promoting sustainable productivity.
Recognising Contributions: Regularly acknowledge and reward employees, reinforcing a sense of value and purpose.
Training Initiatives: Equip managers with skills in emotional intelligence, stress management, and effective communication.
Flexible Work Policies: Implement policies that allow for flexibility, promoting work-life balance.
Employees:
Setting Boundaries: Clearly delineate work and personal time to maintain a healthy balance.
Seeking Support: Actively seek and offer support within the workplace community.
Prioritising Self-Care: Incorporate self-care activities into daily routines to foster overall well-being.
Utilising Resources: Take advantage of employee assistance programs and mental health support services.
Learning to Say 'No': Develop the skill of setting boundaries and managing workloads effectively.
Emphasising the Collective Responsibility in Combating Burnout:
Burnout is not an isolated challenge; it's a collective experience that necessitates a collective response. Organisations, managers, and employees all play crucial roles in cultivating a workplace culture that guards against burnout.
By recognising that the well-being of the individual is intricately tied to the health of the organisation, a shared responsibility emerges—one that champions resilience and mutual support.
Encouraging Ongoing Conversations about Mental Health in the Workplace:
The stigma surrounding mental health continues to dissipate, but there is still work to be done.
Encouraging ongoing conversations about mental health in the workplace is not merely a trend; it's a necessity.
Open dialogues break down barriers, foster understanding, and create a culture where individuals feel safe discussing their challenges and seeking support.
In closing, let our collective commitment to combating burnout serve as a catalyst for transformative change.
As managers, employees, and organisations unite in prioritising well-being, we forge a path toward workplaces where individuals not only endure but thrive, contributing to a future where burnout is the exception rather than the norm
Thanks for reading. I hope you found it useful. Why not sign up for the newsletter in the sidebar, and get all articles and top business tips delivered directly to your inbox.